Welcome to the page for our service on Advent Sunday, November 29th 2020. As we enter this season, we would be forgiven for rushing straight on to Christmas – it can be so exciting after all – but in this season of preparation, as we both remember Jesus's birth and look forward to His promised return, it is good for us to have a chance to pause, pray and reflect. What a year it's been. A few weeks to take a breath or two will, I hope, be beneficial to all of us.
We will again meet on The Emmanuel Group of Churches Facebook Page, with the stream beginning shortly before 10.30AM. You can find the page by clicking on this paragraph.
After the service, we will post the video to our YouTube Channel and here on this page.
This week we begin a short series on Hospitality. Today we are focusing especially on times when we show hospitality God others, when we haven't planned to do so. We will be looking at the story of God appearing to Abraham in Genesis 18, as well as the story of Mary being visited by an angel in Luke 1 as she's told that she will give birth to a son, Jesus. Krissy Cressey and Peter Angus will be sharing what they feel that God might be saying to us through these events.
Yvonne has prepared a Hospitality Advent Calendar which you might like to follow from the beginning of December. Do download and use it if you would like to. I think it's great!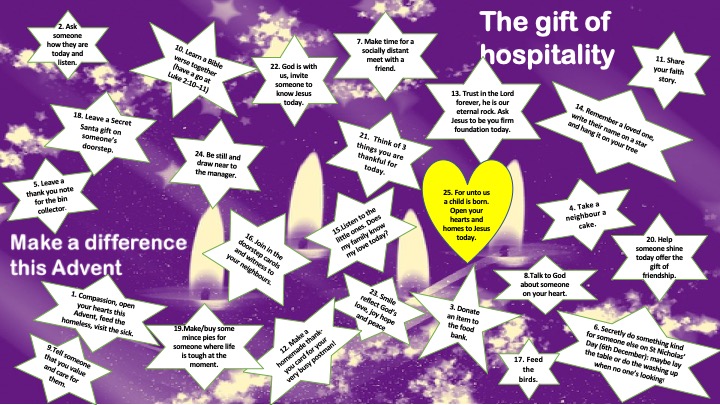 I'm delighted that our friends from Florida, Kevin and Heather, along with a band, are providing two songs for us this morning. They are both songs that will likely be new to many of us but are both powerful, so I hope you will find them to be a blessing.
Krissy is finishing our Craft Journal series this morning. Thank you to her and her family for all that they have put into these amazing activities over the last few weeks. You can get a head-start on the Craft Activity below
Elizabeth Weaver has produced three lovely responses to the last few weeks on Psalms. You can see pictures of them below.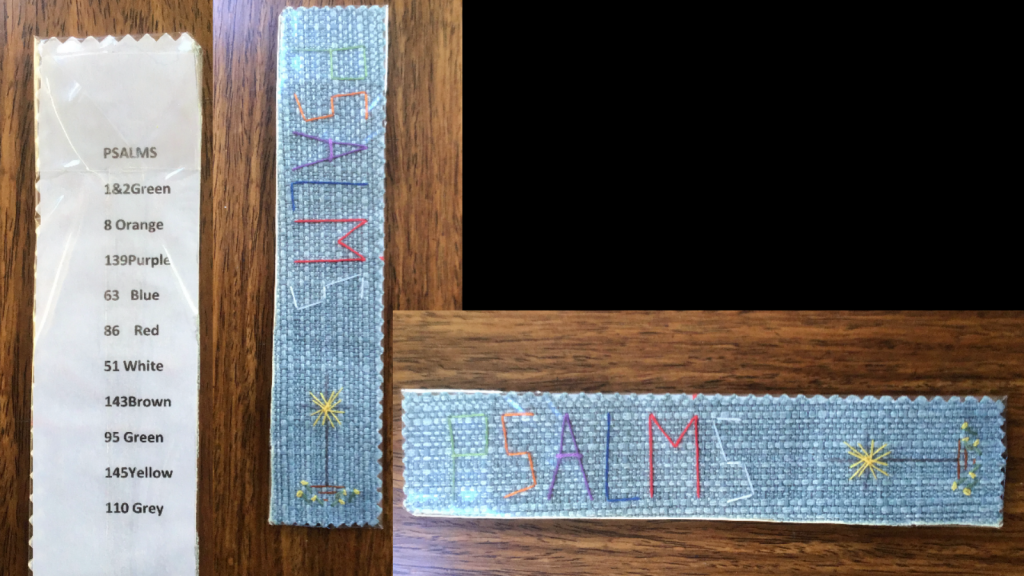 You may want to explore things further as a result of what you experience with us this morning. If you would, below are some questions which I hope will help you.
Krissy has prepared a craft per week for Advent which enable us to make things that we can either use to decorate our houses at Christmas or give away as gifts to others. The first one is below. I hope you enjoy making and sharing it.