This year has been a tough and challenging time for all as we find ourselves having to have put down things that boost our wellbeing. Seeing family and friends, exercise, hobbies, holidays and all the extra small treat in between. We often use Lent and other times in the calendar to restrict or beat ourselves up more for doing something… but let us look at the power of loving ourselves that bit more…
We read in Matthews Gospel 22:37-39. That Jesus says, 'Love the Lord your God with all your heart, all your soul and all your mind, this is the first and most important command and the second is like the first, love your neighbour as you love yourself'.
Therefore, if we cannot love and care for ourselves how can we love and support others.
Self-Care is about making the daily decision to nourish yourself through the Word of God, eating nourishing foods, and investing in your overall well-being. Lent is a time that offers us an opportunity to explore more about ourselves and God who loves us, a time to open our hearts to receive the overflowing goodness that God has to offer. Please do use this resource' Love yourself through Lent' to help you to do this. Be kind to yourself and those around you.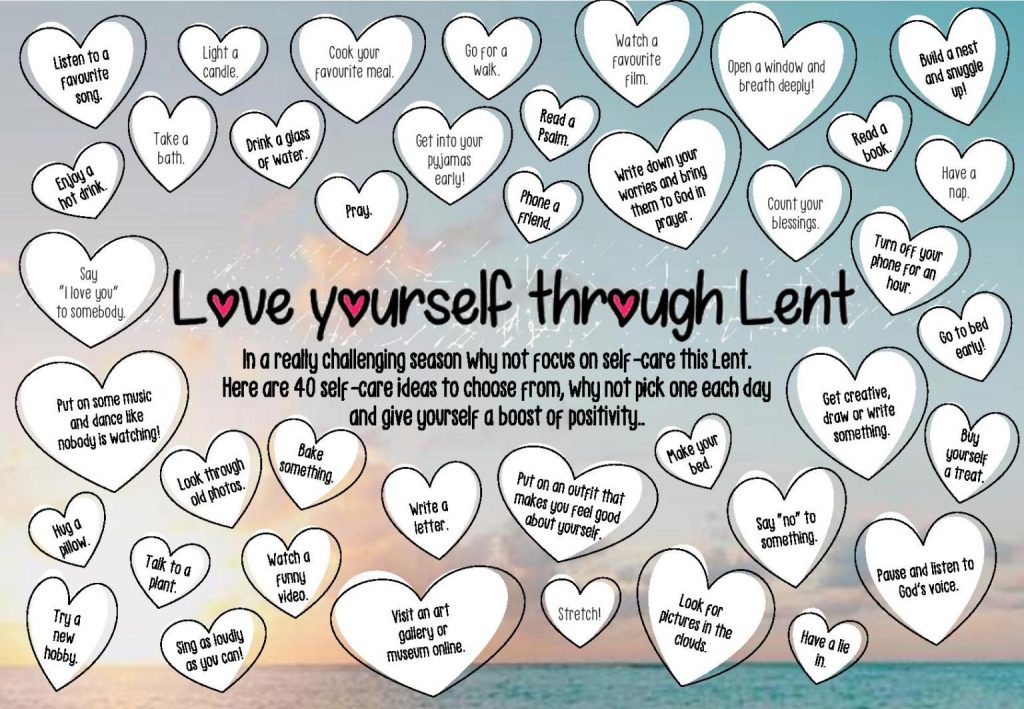 Here's a video from Yvonne explaining the resource
This resource was posted by the spirechurchfarnham.org.uk